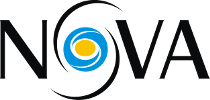 <!TEXTO>
BASES DE DATOS: SURVEYS Y CATALOGOS
Un nuevo monitoreo fotométrico en el hemisferio Sur: ATLAS.
+link: http://astro.dur.ac.uk/Cosmology/vstatlas/
+paper: http://arxiv.org/pdf/1502.05432.pdf
VMC
El monitoreo VMC (VISTA survey of the Magellanic Clouds) planea obtener fotometría infrarroja (YJKs) de toda la zona de las Nubes de Magallanes, llegando a estrellas de magnitud Ks=20.3 con una relación Señal/Ruido = 10.
+paper: http://arxiv.org/abs/1503.06972
+link: http://www.star.herts.ac.uk/~mcioni/vmc/
ATLASGAL
APEX Telescope Large Area Survey of the Galaxy: Consiste de observaciones del plano galáctico (unos 420 grados cuadrados), en la longitud de onda de 870 micrones.
+link: http://www.eso.org/public/spain/images/eso1606a/zoomable/
+link: http://www3.mpifr-bonn.mpg.de/div/atlasgal/index.html
Galactic Disk Survey (GDS)
Datos obtenidos durante un monitoreo fotométrico del disco galáctico visible desde el hemisferio Sur, llevado a cabo con dos telescopios de 15 cm!
(Variables entre estrellas relativamente brillantes (7<r',i'<18 mag), en UBV y r'i'z')
+base de datos: http://vizier.u-strasbg.fr/viz-bin/VizieR…
+paper: http://adsabs.harvard.edu/abs/2015AN....336..590H
GASS: The Parkes Galactic All-Sky Survey
El monitoreo de todo el cielo de Parkes (GASS) mapea la emisión de Hidrógeno neutro del hemisferio Sur. Las observaciones fueron realizadas entre enero de 2005 y octubre de 2006 con el radiotelescopio de Parkes.
+link: https://www.astro.uni-bonn.de/hisurvey/
+paper: http://arxiv.org/abs/1505.01011
LAMOST DR1
Monitoreo espectroscopico del cielo LAMOST (Large Sky Area Multi-Object Fiber Spectroscopic Telescope).
+info: http://dr1.lamost.org/
VPHAS+
El "VST Photometric H alpha Survey of the Southern Galactic Plane" es un monitoreo sistemático de la parte Sur del plano galáctico en H-alfa (y también otros filtros fotométricos como u, g, r, i).
+info: http://www.vphasplus.org/
+database: http://archive.eso.org/wdb/wdb/adp/phase3_main/form
The Herschel Point Source Catalogue
Relevamiento del cielo en 70, 100, y 160 micrones (instrumento PACS) y 250, 350, y 500 micrones (con el instrumento SPIRE).
+paper: http://arxiv.org/abs/1510.08325
+Herschel: http://www.herschel.caltech.edu/
BlackCAT
El catálogo compila información astrométrica, fotométrica, e historial de "eventos" de unos 59 Agujeros Negros de masas estelares.
+link: http://www.astro.puc.cl/BlackCAT/
+paper: http://adsabs.harvard.edu/abs/2016A%26A...587A..61C
Nuevo catálogo en NOVA: CHIPA
El catálogo CHIPA (del inglés Catalogue of HI PArameters of galaxies) compila los parámetros más relevantes de unas 1500 galaxias observadas desde 1953 hasta el presente por diversos astrónomos, en longitud de onda de 21cm. En particular, se listan diámetros ópticos, magnitudes, distancias, tipo morfológico, tamaño en HI, resolución de velocidad, etc. En algunos casos, se incluyen mapas de HI.
+paper: http://adsabs.harvard.edu/abs/2015BAAA...57...16S
+link datos: http://nova.iafe.uba.ar/chipa/q/web/info
Hubble Source Catalog
+info: http://hubblesite.org/newscenter/archive/releases/…/07/full/
+cat: https://archive.stsci.edu/hst/hsc/
Solar Dynamics Observatory - SDO
Datos originales: http://sdo.gsfc.nasa.gov/
Datos aptos para no-especialistas: http://sdo.gsfc.nasa.gov/data/dataaccess.php
IPHAS2
Base de datos en R, I y Halfa del telescopio Isaac Newton del Observatorio de La Palma
+link: http://vizier.u-strasbg.fr/viz-bin/VizieR?-source=IPHAS2
3MdB
Base de datos de modelos de fotoionización
paper: http://arxiv.org/abs/1412.5349
web: https://sites.google.com/site/mexicanmillionmodels/
Digital Access to a Sky Century at Harvard - DASCH
+link: http://dasch.rc.fas.harvard.edu
Digitalización de archivos históricos del Observatorio de Moscú
+link: http://www.sai.msu.su/gcvs/digit/digit.html
Transcripción de datos históricos de archivos de Harvard
+link: https://transcription.si.edu/browse?filter=owner%3A